portfolio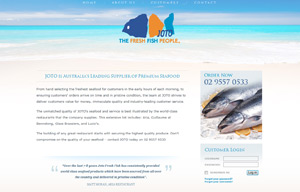 Joto supply fresh seafood to many of Sydney's top restaurants. The Joto website includes a custom developed ordering system that leverages the Joomla 2.5 framework, and delivers a one of a kind personalised ordering experience to Joto's prestigious customers on the Apple iPad platform.
Joto approached blacklight with an ambitious project to move customer ordering away from their phone system and into an online process based around Apple's iPad.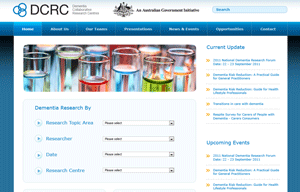 The purpose of the DCRCs is to conduct dementia research to improve the diagnosis, reduce the risk of dementia, as well as improve the lives of those people living with dementia, their families and carers. The group includes research from 3 major centres in Australia, and the website has a powerful, custom built application to manage public access to research projects and researchers, and also allow DCRC staff and Researchers limited access to their own information.